Defining the next level of interaction on the Internet™
Inventmode is a global leading-edge provider of software, solutions and services that help people and businesses realize their full potential. We are reshaping the planet's digital landscape, deleting digital borders, and changing the way people interact online and offline. We are a leader in collaboration platforms. Our company offers a diverse range of products and services ranging from Internet-based solutions for advertisers and retailers to innovative medical technologies.

Shop N Chill™
Shop N Chill® is an immersive online social shopping platform incorporating innovative features that are revolutionizing the online shopping experience. Featuring patent-pending web technologies, this service offers shoppers an engaging and extraordinary shopping experience, and gives your products unprecedented exposure.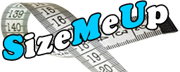 Size Me Up®
Siz Me Up® is a repository of clothing sizes and user measurements. It helps users find their right size in any apparel regardless of the make, manufacturer, country of origin, and other criteria. It helps apparel manufacturers minimize costs and improve fit to their customers.

B2B Booth™
B2B Booth™ is a web-based vendor collaboration solution that enables retailers, and other business partners and clients to electronically integrate with vendors for online trade shows, conferencing and communication; order booking and purchasing; business transactions; marketing and advertising; invoicing, customer service functions, and more.

Format Exchanger™
FormatExchanger™ is a translational framework for datasets. Easily exchange data with your clients using the seamless translation process. Supporting common data formats such as XML, Excel and even SQL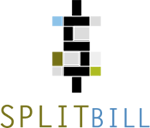 Split-Bill®
Split-Bill® is a service that gives shoppers the option of sharing the cost of a purchase with others. This is particularly useful for things such as making gift purchases, sending a bill, sharing a product, food, transportation, hotel room, etc. Split-Bill works with all major credit cards.
Code Medical™
Code Medical™ provides the infrastructure and resources to store, integrate, access and manage data in an intelligent and efficient manner. We capitalize on data available from repositories to make clinical diagnosis and treatment more effective. Physicians rely on clinical experiences to recommend treatments. Years of data and information is available that can be stored, analyzed and mined to recommend more optimal treatments. It is nearly impossible for physicians to recognize patterns in the vast amounts of data. We design computational systems for the purpose of mining the data and using it to understand disease patterns, make more accurate and effective treatment recommendations, and utilize the full potential of treatment and surgical machines.
| | | |
| --- | --- | --- |
|   | | Synaptop - Your virtual computer on the cloud! |